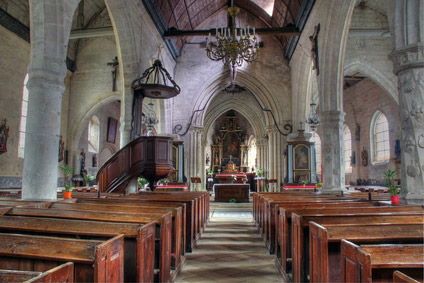 We work in a range of religious buildings and places of worship, installing and supporting organisations with the PA and audio visual requirements.
Whether your church building is old, or you have a modern place of worship, we understand how to maximise the acoustics of your building, without compromising on the interior make-up of your building.
Audio Visual Expertise For Churches
We offer a one-stop solution for your audio visual and PA needs, with a variety of skills and in-house expertise including the following:
Projectors and electric/manual screens
LCD screens – wall mounted or on trolleys
Audio and PA systems Speech reinforcement systems
Video distribution systems
Audio visual furniture – lecterns, sound desks
Custom solutions for listed or 'difficult' environments
Audio visual control systems to streamline operation
System training, telephone and email backup
Full support and maintenance of audio visual systems
The highest standard of workmanship and respect is always guaranteed with our PA installation and we provide a complete end-to-end service – from system design, installation and support of your new PA or audio visual solution.
Audio Visual Installers Across The South East
We have worked in a range of religious and historic building across the South East of England in Hampshire, London, Surrey and Berkshire, demonstrating the varied challenges that come with A/V installations in places of worship.
Traditional Church buildings
Modern churches
Synagogues
Mosques
Back office installation
Church hall audio visual installation
Your Trusted Audio Visual Partner
Cre8 AV has a number of religious organisations as customers  who use our expertise and support over many years. By focusing on long-term relationships we ensure our customers benefit from technology compliance and support, along with the highest standard of service and advice for all things audio visual.
Why not contact us today to find out how we can help the audio visual capability of your place of workship.